Biedronka Launches "Animal Planet Kids Fashion Collection" with Carbotex and DeAPlaneta Entertainment
"The Animal Planet collection" includes sweatshirts, pants, pajamas and bed sheets for children from 98-128cm (3 – 10 years)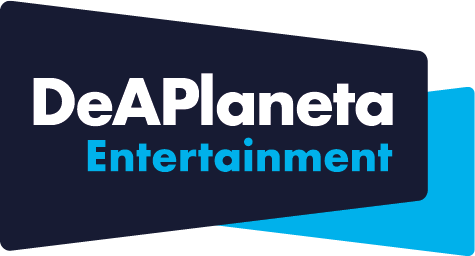 14 April, 2022 – Poland's biggest retail chain, with over 3,000 stores, has just launched an Animal Planet fashion collection with Carbotex, thanks to a deal with DeAPlaneta Entertainment and Discovery. "The Animal Planet collection" includes several models for children (sweatshirts, pants, pajamas, and bed sheets) and all products have a – GOTS / Global Organic Textile Standard/certificate which means that the products are made of 100% high-quality organic cotton.
The Global Organic Textile Standard is the world's leading standard for certifying textile products. When buying products with GOTS certification, we can be sure that a given textile product has been produced responsibly. The GOTS standard guarantees that the certified product has been manufactured with respect for the natural environment and human rights.
Animal Planet's mission is to celebrate and explore our vital, enriching, and ultimately human connection with the animal world. We are part of the animal kingdom and share behavioral traits with animals in the same way they share behavioral traits with us. The line have been launched in selected Biedronka stores on 21 March, and be supported with special actions by local influencers.
About DeAPlaneta Entertainment
DeAPlaneta Entertainment is a leading global company. It is part of the Grupo Planeta and De Agostini. It provides all audiences with an extensive selection of quality entertainment that combines creativity with innovation.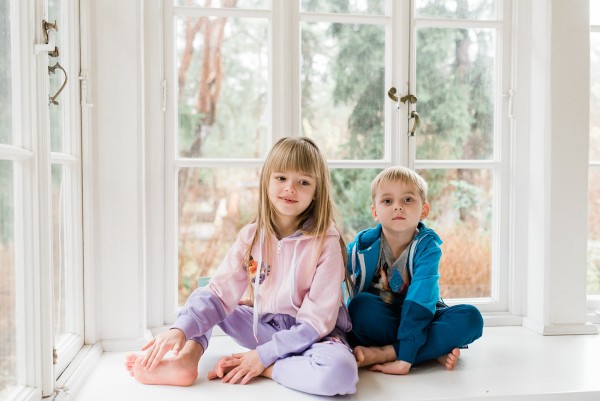 For over 20 years, DeAPlaneta Entertainment has acquired, produced and distributed unforgettable content and experiences. It works on everything: from films, fictional series, animation and licensed products to live shows, esports competitions and, more recently, NFT development and a metaverse presence.
It has achieved numerous global successes along the way. Highlights include releasing popular titles: "The Physician", "Saw" and Oscar winners: "The King's Speech" and "The Pianist" in Spanish cinemas, and creating series of the calibre of: "Ana Tramel. All in".
DeAPlaneta Entertainment also manages and produces recognised children´s and family brands including: "Miraculous Ladybug", "Milo", "Gormiti", "Heidi" and "Maya the Bee". It develops powerful stories and content that goes beyond screens for a universal audience. The company continues to expand and explore new areas of interactive field, and has organised high-profile events such as the eCopa RFEF, and the national FIFA 21 benchmark tournament, with the support of the Royal Spanish Football Federation.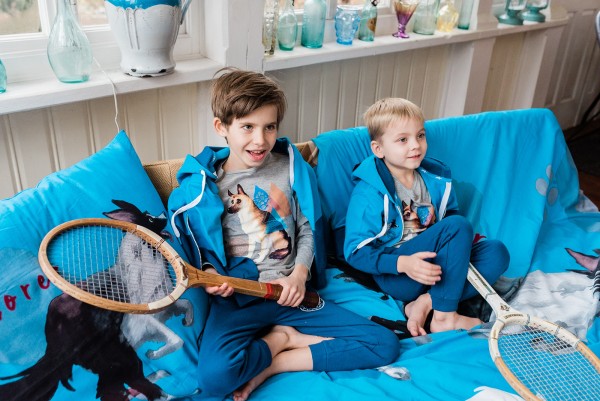 About Discovery
Discovery, Inc. (Nasdaq: DISCA, DISCB, DISCK) is a global leader in real life entertainment, serving a passionate audience of superfans around the world with content that inspires, informs and entertains. Discovery delivers over 8,000 hours of original programming each year and has category leadership across deeply loved content genres around the world.
Available in 220 countries and territories and nearly 50 languages, Discovery is a platform innovator, reaching viewers on all screens, including TV Everywhere products such as the GO portfolio of apps; direct-to-consumer streaming services such as Eurosport Player, Food Network Kitchen and MotorTrend OnDemand; digital-first and social content from Group Nine Media; a landmark natural history and factual content partnership with the BBC; and a strategic alliance with PGA TOUR to create the international home of golf. Discovery's portfolio of premium brands includes Discovery Channel, HGTV, Food Network, TLC, Investigation Discovery, Travel Channel, MotorTrend, Animal Planet, Science Channel and OWN: Oprah Winfrey Network in the U.S.,
Discovery Kids in Latin America, and Eurosport, the leading provider of locally relevant, premium sports and Home of the Olympic Games across Europe. For more information, please visit corporate.discovery.com and follow @DiscoveryIncTV across social platforms.
About Animal Planet
Animal Planet is a television channel that began broadcasting on 1 October 1996 in the United States. In Europe, it began broadcasting on 1 July 1997 in Great Britain. Currently, the station is available in 70 countries around the world. The channel started out as a joint venture between Discovery Communications and the BBC, but in November 2010 Discovery became its sole owner. It mainly broadcasts documentaries about animals and nature.
About Biedronka
Biedronka is a part of Jerónimo Martins, a Portuguese group with 2,823 stores and 15 distribution centres in Poland, where it employs over 47,000 workers.
The company started operating in Poland in 1995 under the name: Jeronimo Martins Dystrybucja S.A. In 2005, it celebrated its tenth anniversary in Poland. Over these 10 years, approximately PLN 1.7 billion was invested in the expansion and modernization of Biedronka stores. In December 2007, the company acquired all Plus stores in Poland and Portugal. On 5 June 2012, it was renamed: Jeronimo Martins Polska S.A. 2012 revenues totalled around PLN 29 billion, with sales revenues reaching over PLN 28.9 billion. The company also owns the Hebe drugstore chain.
Carbotex

The leader among Polish companies that offer textile products. Continuously follow global trends and widen their offer. They design, manufacture and distribute timeless and intergenerational collections. 
Their offer induces the most important licences found on global markets. They distribute our products in Poland and abroad via various sales channels. Cooperate with retail sellers at all levels, e.g. Auchan, Carrefour, Biedronka, JYSK, ALDI, Salling Group, LPP, Bestseller, TESCO, MedicineWear, SMYK, Kaufland and many others. Upon receiving special orders, they are able to prepare unique collections designed according to the Client's instructions and need.
Media Contact
Company Name: DeAPlaneta Entertainment
Contact Person: Pere Bacardit
Email: Send Email
Country: Spain
Website: https://www.deaplanetaentertainment.com/