The History of Oh Polly Clothing – aGOODoutfit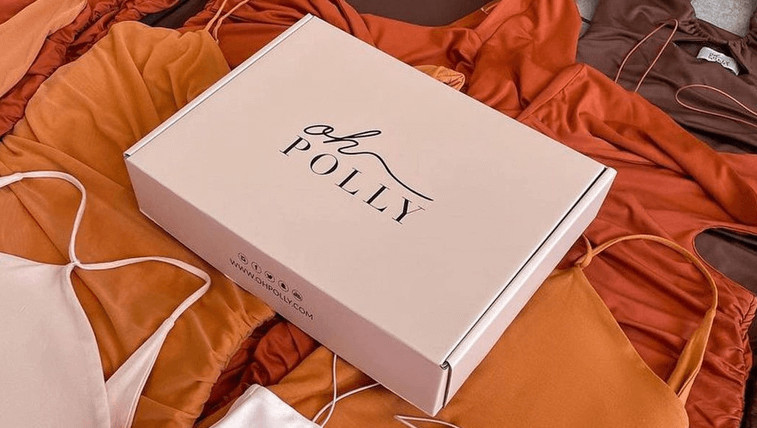 Fashion retailer, Oh Polly, is one of the fastest growing fashion brands in the UK. The retailer sells trendy women's clothing. Oh Polly's Instagram page boasts 4.2 million followers and a feed that features several influencers dressed in the brand's sultry dresses, two-piece sets and swimsuits. Before it became a brand dedicated to selling women's clothes, it began as a way to give back.
Get to know the brand with the history of Oh Polly.
The Start of Oh Polly
Oh Polly began in Cambodia when the brand's co-founder, Claire Henderson traveled to South East Asia in 2008 during a summer off from university. Henderson was struck by the poverty in the country's communities and figured out a way to give back.
Henderson teamed up with Mike Branney to set up a charity known as The Brannerson Foundation. To raise funds for the charity, they began selling dresses, old clothes and university books on eBay. The duo was able to raise enough money to establish a single classroom and employ a local teacher in one of Cambodia's villages. The success from selling on Ebay allowed them to set up a school that provides education to children from extremely poor backgrounds.
Branney and Henderson recognized their success and created their own social media and website from which Oh Polly was born. The Oh Polly website states, "Every purchase made at Oh Polly helps to support a number of children in one of the poorest regions in the world."
Ethical Mission
At first glance, Oh Polly may seem like any other fast fashion brand. What separates Oh Polly from other brands is the fact that it does not rely on wholesale buyers. The brand prides itself on designing and producing its own garments, one of the few UK brands to do so.
Oh Polly's mission statement states, "We exist to provide trend driven high quality products from ethical supply chains that will turn heads and get you noticed." Everything at Oh Polly is created in-house by a small team.
The Oh Polly website claims that over 50% of their garments are produced in factories that are owned by the brand, which gives them freedom to control the workers' wages, safety and quality of the clothing produced.
In a YouTube video from Oh Polly, founder Mike Branney said, "The price we pay is also higher so we don't shark on quality or quality fabrics. We ensure that all the workers that manufacture our garments are well paid."
On the Oh Polly website, the company is very transparent about their ethics. The retailer provides healthcare, paid time off, wage advances, accommodation and profit share. On the other hand, the company does not support child exploitation, slave labor, excessive overtime, anything less than minimum wage, unsafe workplace practices and unsafe facilities.
Rise to Fame
In 2019, Oh Polly was ranked the 5th most engaging social media brand. In the age of social media, Oh Polly has utilized numerous notable influencers to model their clothing to millions of followers across social media. Influencers like Emily Shak, Jess Hunt and Tammy Hembrow previously collaborated with Oh Polly. Even celebs like Hailey Baldwin and Kim Kardashian put their stamp of approval on the brand. Branney believes that one of the most cost effective ways of marketing a product is through social media.
Oh Polly is quickly becoming the standard of what other fast fashion brands should be — ethical, high quality and making a difference where it matters.