George Clooney reveals he sews his kids' and Amal's clothes
Is there anything George Clooney can't do?
In a recent interview with AARP, the 59-year-old spoke about how he got super bored during the coronavirus lockdowns and started doing odd jobs around the house.
"I wood stained the entire interior, exterior, and all the furniture of the house. All of it. It was getting dingy, and I had buckets of stain, and I was, like, 'Well, what else am I going to do?' It made me feel better," he says.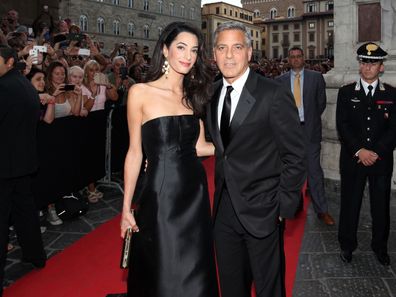 He lives with his wife Amal Clooney, and his three-year-old twins Ella and Alexander.
It turns out his skills aren't just limited to renovation: he's also a pretty good seamer.
"I do a lot of sewing the kids' clothes and my wife's dress that tore a couple of times," Clooney continues, after revealing that he also spent time rewiring his assistant's sewing machine. "I was a bachelor for a long time and didn't have any money, and you have to learn how to repair things."
He quipped that all his random skills would make him excellent in some kind of survivalist situation.
"If we were on an island and you had to pick somebody to help you survive, I would pick me," he quips. "Ask all of my friends and they would pick me, too. I can make a waterspout out of this and a pitcher out of that."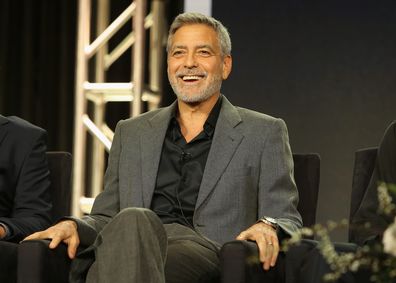 Though he did admit there's one thing he's not great at: technology. "I'm intimidated by anything on the internet," he admits. "Like, if I push a button and something goes wrong, I panic. I'm a Luddite when it comes to that."
At the end of the interview, he revealed that he's finding ways to have fun with his kids in lockdown. "Yesterday, I taught Alexander to take a piece of banana, chew it up and then spit it into a napkin. Then stand next to his mom, pretend to blow his nose into it and look down until Mama looks at it. Then eat it," Clooney shares. "It's just outrageously fun."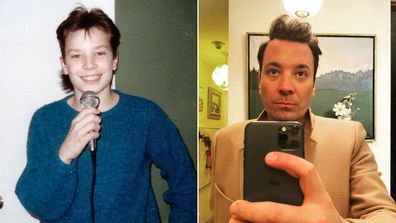 Celebrity throwback photos: Guess who!