Fashion No Longer Has the Luxury to be Silent
"You are not a politician—focus on fashion!" Hearing those words on the first day of Russian President Vladimir Putin's invasion of Ukraine proved that my decision to stop doing business in Russia had not gone down well with some trusted colleagues in my company.
Nevertheless, some things are beyond business. It is my firm conviction that, in the face of war, the fashion industry no longer has the luxury to remain silent.
My decision was not taken lightly. When I founded my own luxury brand 20 years ago, Russia was our first market. Until last month, we did 60 percent of our business there. As my finance team reminded me, "Our Russian clients owe us a lot of money, and they may never pay it back."
Fearing financial loss, neutrality has long been the norm in our industry. As a professor of business strategy and consultant to fashion brands, I have traditionally advised students and clients to avoid controversies that could hit the bottom line. But now is not the time for equivocation; it is the time for our industry to take a stand.
There is some precedent for this. In 1940, fashion's capital, Paris, fell under Nazi control. Many designers sold to the Nazis to keep their houses open. Others, however, took a more courageous stand. Madame Grès, a Jewish designer, defiantly launched a collection in the colors of the French flag and embroidered miniature Stars of David within her gowns. In 1942, her fashion house was closed by the occupying forces. Fortunately, she rebounded even stronger after France's liberation. She was also undoubtedly on the right side of history.
The current crisis is not demanding anything near the bravery of Madame Grès. Most of us only speak up from within the fickle, yet insulated, world of social media. But today's events should be a call for our industry to live up to its increasingly vocal claims regarding sustainability and social responsibility.
Every day, fashion brands (or companies more generally) espouse their ESG credentials. The abbreviation stands for environmental, social and governance, and it reflects a framework for viewing how companies act in the interests of stakeholders beyond the mere profit motive. Nevertheless, critics have noted how the fashion industry practices what it preaches only insofar as its ethics have no impact on profits.
Now is the time to disprove that skepticism. In a discussion with the Financial Times after the start of the war, I posed the question that I asked myself on the day of the invasion, and which I continue to ask of the fashion industry as a whole: "How can you call yourself sustainable and ethical and continue to do business in Russia right now?"
It has been heartening to see that many of the world's leading luxury brands have stopped operations in Russia. They include Hermès, LVMH, Kering and Chanel. While these stances were refreshing, they were not universal. The CEO of Bulgari stated that, "We are there for the Russian people and not for the political world," while noting the safe investment potential of luxury jewelry.
I offer three reasons why fashion brands can no longer afford to remain silent over Russia's invasion of Ukraine. The first is moral, the second is legal and the third is just business advice.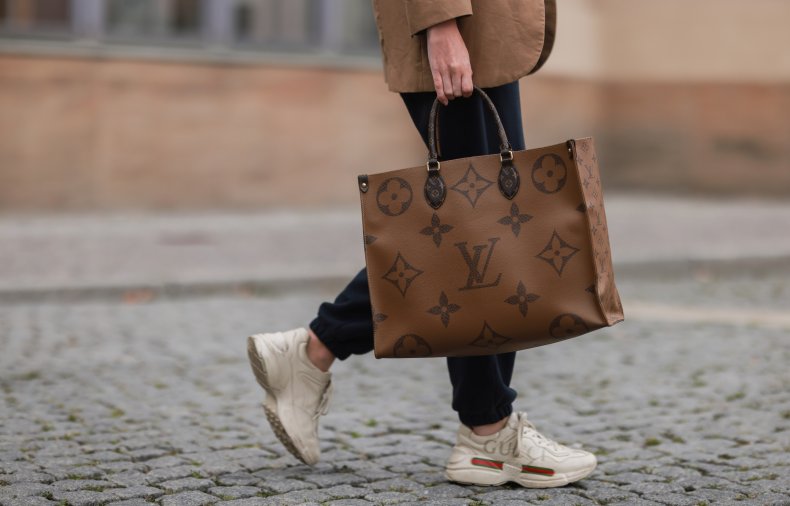 The first and most important argument is moral. It is time for fashion to recognize that sustainability is about more than "reduce, reuse, recycle." The purpose of sustainability is to promote improved outcomes for humanity. And the Ukraine crisis demands a humanitarian response. The least we can do is stop providing luxury goods to the people most likely to benefit from the tactics of the aggressor.
The second argument is legal. Businesses are currently under intense scrutiny to comply with rapidly evolving international economic sanctions, human rights legislation and money laundering rules. Luxury brands are no exception and need to ensure that they have in place appropriate controls to mitigate the risk of associating with money laundering. Panic buying of fungible luxury goods by Russian oligarchs in the days before companies closed their Moscow operations could present potential legal, or at least reputational, risks to some of the world's most prestigious luxury brands.
Finally, from a business perspective, fashion and luxury brands should recognize that their customer base has changed. Younger consumers are politically engaged and use social media to publicize causes and take action at lightning speed. Brands that fail to be proactive and respond rapidly may lose a huge consumer base. By way of example, we have seen #BoycottUniqlo trending in response to the company's reluctance to leave Russia. Uniqlo has since announced its withdrawal from that market with a statement condemning "all forms of aggression."
Similarly, 50,000 comments were written on Louis Vuitton's Instagram in reaction to a design that looked (unintentionally) like the letter Z (which is a symbol of Putin's military forces). The most liked comment simply said, "Stop being silent." It is a powerful message to the fashion industry as a whole.
Some may say that acting over Ukraine sets a precedent that could be deeply damaging from a business perspective. They whisper about the effects if a larger consumer market were to invade another country. It's one thing to cut off Russia (which, for many, represents a relatively small percentage of overall sales), but could we turn our back on larger luxury markets if circumstances were to change?
My answer to that would be that the relevant question is not "where do we stop?" but "where do we start?"
Like many traditionalists in the world of fashion, my colleague thought that our business and politics don't mix. But my response to her was that they do, and they must. Perhaps it took an invasion to shake our industry out of its apathy, but the trend of customers demanding increased engagement with ethics is here to stay. It is time for fashion to find its voice and speak up and not just about Ukraine. We must face injustice wherever we find it; I truly believe that our future depends on it.
Dr. Neri Karra Sillaman is a fashion business consultant, speaker and author. As a professor of practice in strategy and an entrepreneurship expert at the University of Oxford, she consults for both emerging and established fashion and luxury/lifestyle brands. She has guest lectured for companies including Apple and Credit Suisse, as well as for prominent institutions such as the London School of Economics, the Royal College of Art, Imperial College London and was appointed as an adjunct professor at New York University (NYU). She has been quoted for her opinion on the industry in the Financial Times, The Business of Fashion and WWD. A fashion entrepreneur herself, Dr. Sillaman is also the founder of a global multimillion dollar luxury leather goods brand, which manufactures products for leading Italian luxury labels. She holds a PhD in management science from the University of Cambridge and her latest book is Fashion Entrepreneurship: The Creation of the Global Fashion Business (Routledge, 2021).
The views expressed in this article are the writer's own.